***2019 marks the 30th Anniversary of The Dead Stadium Tour and the final stop of "Round 1" will be Petco Park, the home of the San Diego Padres. In 2020 we will begin "R0und 2" and visit the "new" stadiums that have replaced the ones on this site that have been torn down or otherwise "decommissioned" for baseball use. Look for updates when we arrive in San Diego the last weekend of July!***



Check out our 25th Anniversary shoutout seen on CNN!!!!!!!!!!!!!!!!

​***The video below is from 1989 before a certain tour member joined the group and is being submitted by another tour member to contest the start date of our adventure. Whereas it was submitted for consideration in 2018 and the shirtless male in the video at the 50 second mark looks only vaguely familiar almost 30 years later this video may not settle the issue. However, it is being posted here if no other reason than to highlight a young, shirtless Nostradamus-esque moment.....***

​



​The Dead Stadium Players
Since 1990, Bob, Rich, John and Dan have been making an annual trek to a different baseball park for a weekend series. They are pictured here at Busch Stadium in 2004. Also known as the "Dead Stadium Tour", we generally try to visit a stadium that is on the "endangered species list" and is about to be torn down. The following photos are samples of the stadiums we have visited, many of which no longer exist in any fashion.

In 2006, they welcomed a new member of the group - Jeffrey, Rich's son. We hope that he will continue this tradition as he grows and share his passion for baseball with his friends and family in the future. The photo below includes Jeffrey making his "major league debut" at Wrigley Field.


---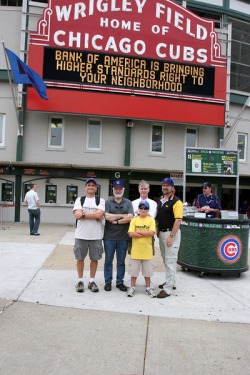 By the way, that little boy Jeffrey has now graduated from Penn State.....................

In 2011, the group expanded, once again, to include Jeffrey's younger brother Matthew. Matt made his "debut" at Kauffman Stadium to see the Kansas City Royals.

Then in 2012, Lauren (soon to be called "Lauren 1") joined the group and made her "debut" at Tropicana Field while "Lauren 2" made her debut in Toronto in 2013.

And the next generation grows............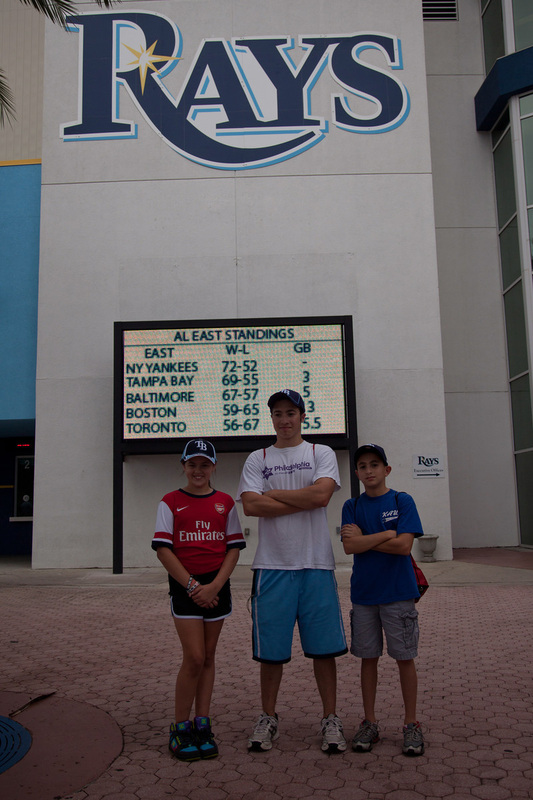 This site will be a walk down memory lane as the group is seen visiting various cities and stadiums over the last two decades.

​Pens filled with game used dirt from each of the 30 MLB Stadiums
All photographs on this site are copyrighted by Robert S. Ondrovic. No reproduction or other use of these photos may be done without the express written permission of the photographer. Additional work by the photographer may be found at htttp://photography.RobertOndrovic.com